---
1 / 5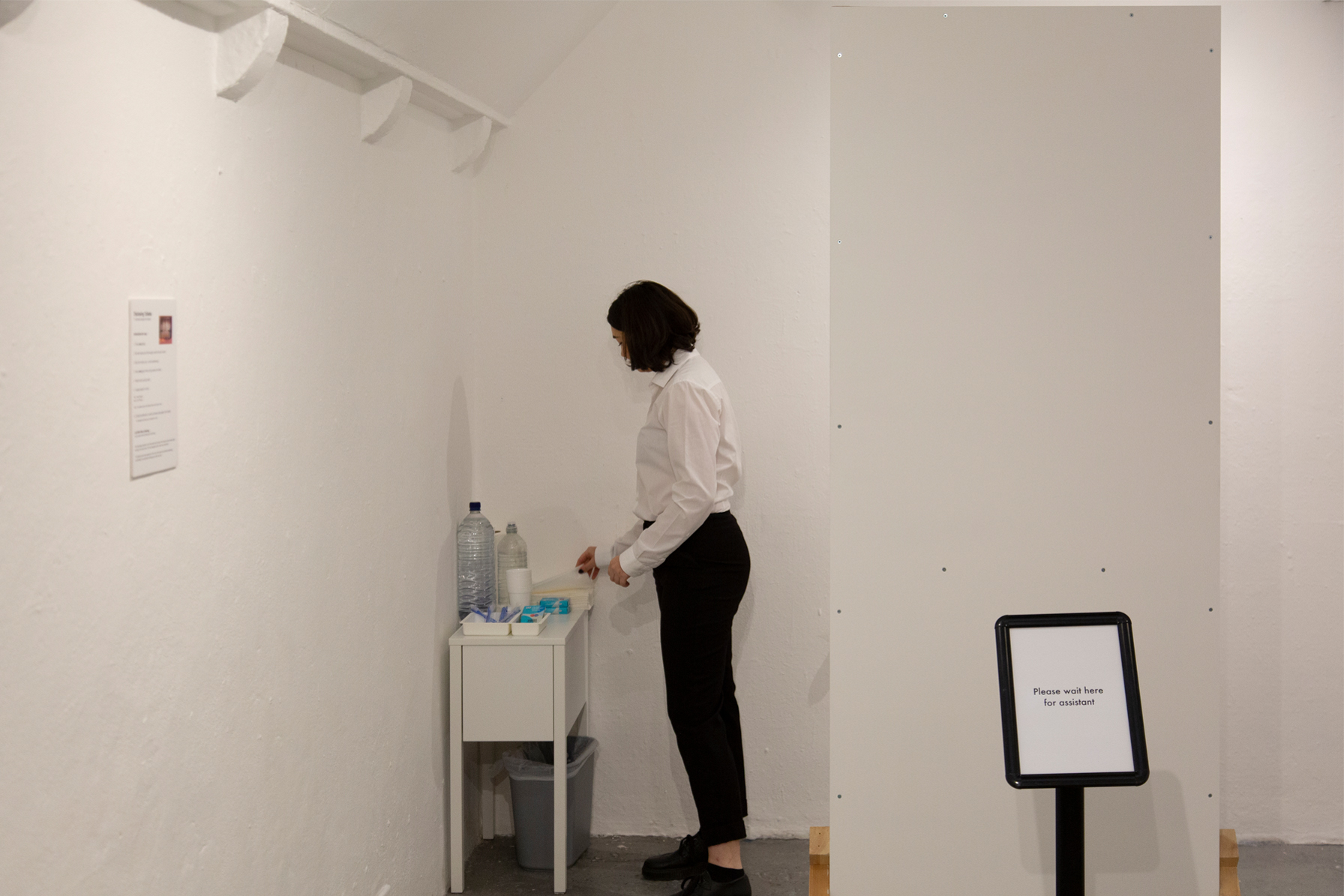 2 / 5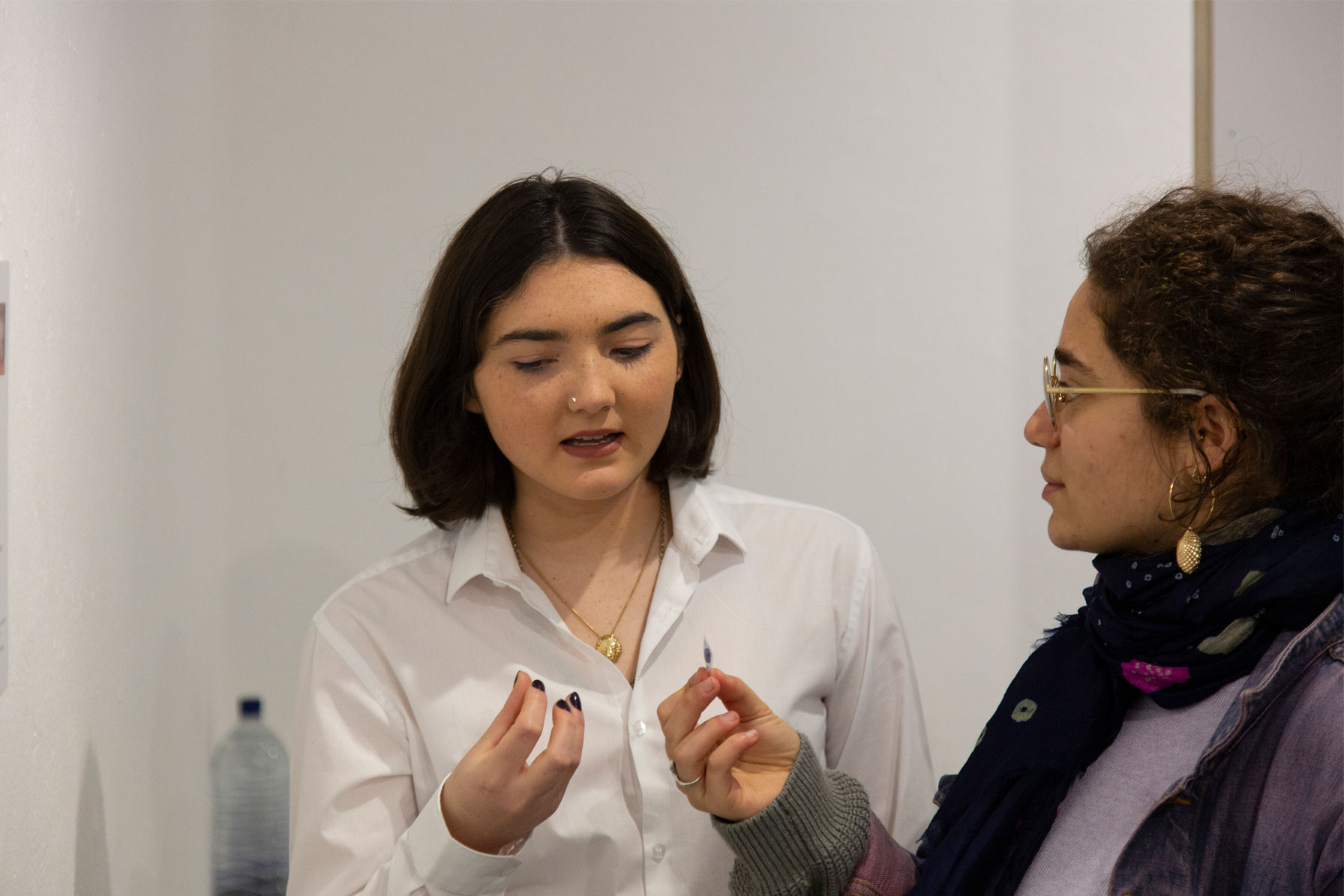 3 / 5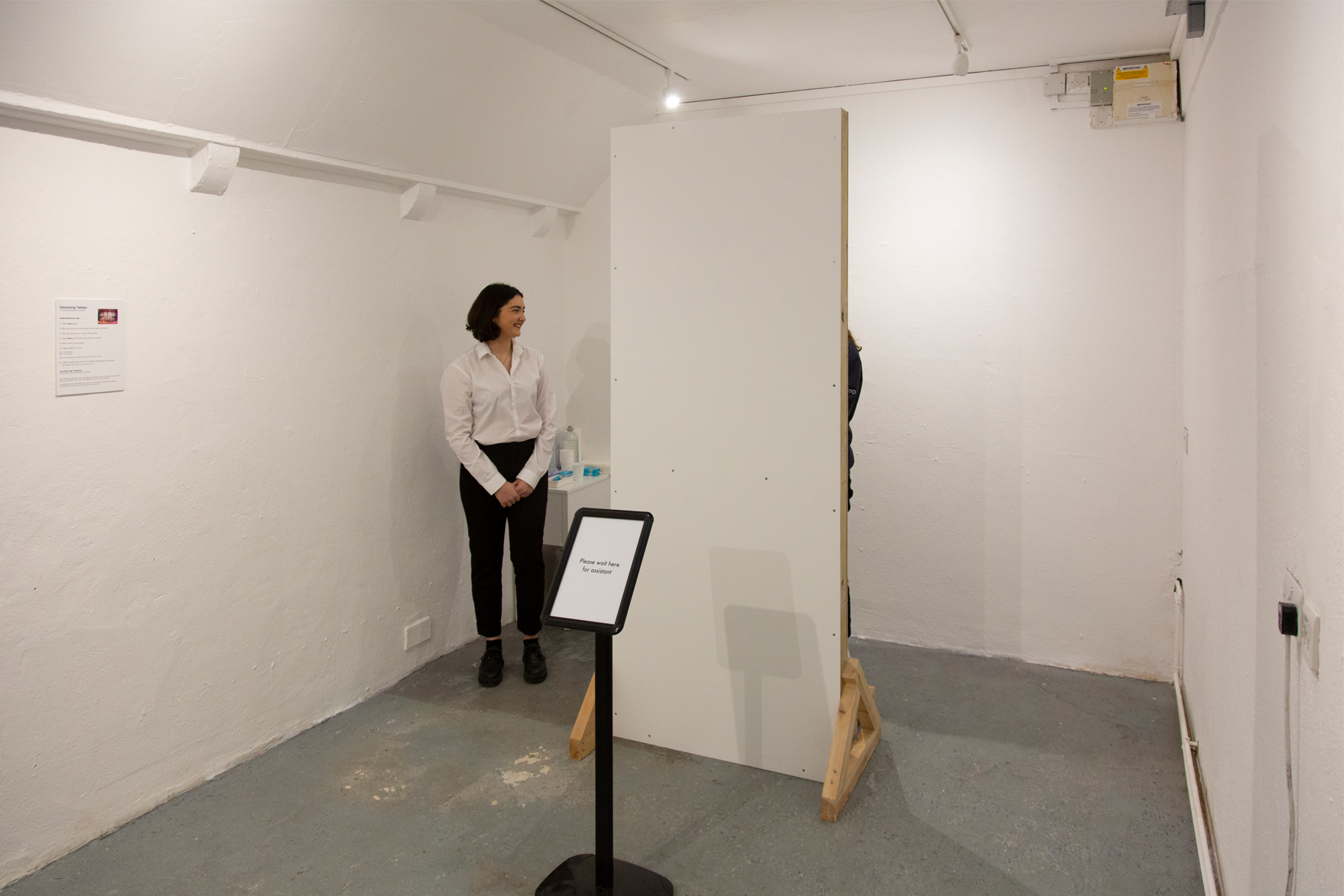 4 / 5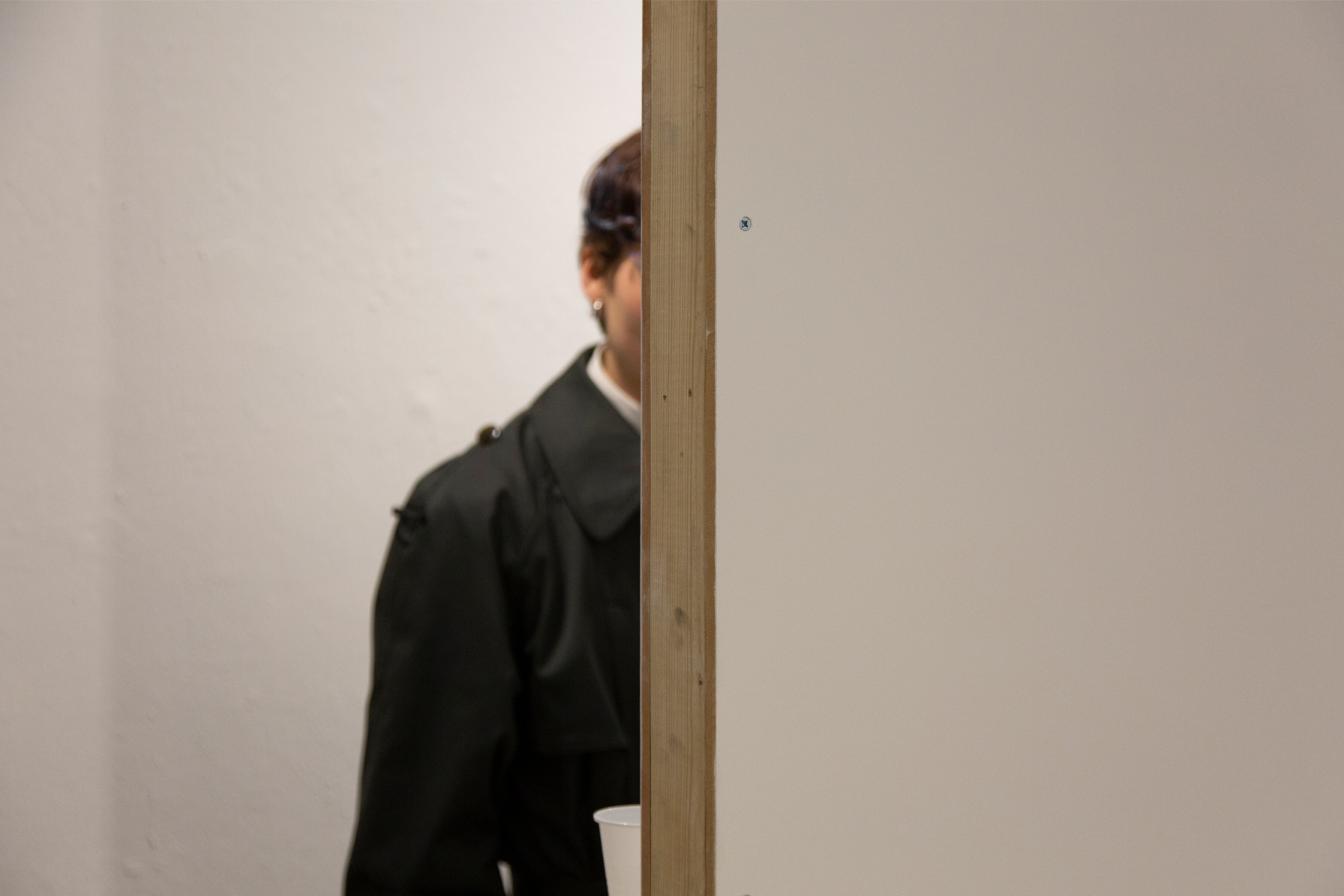 5 / 5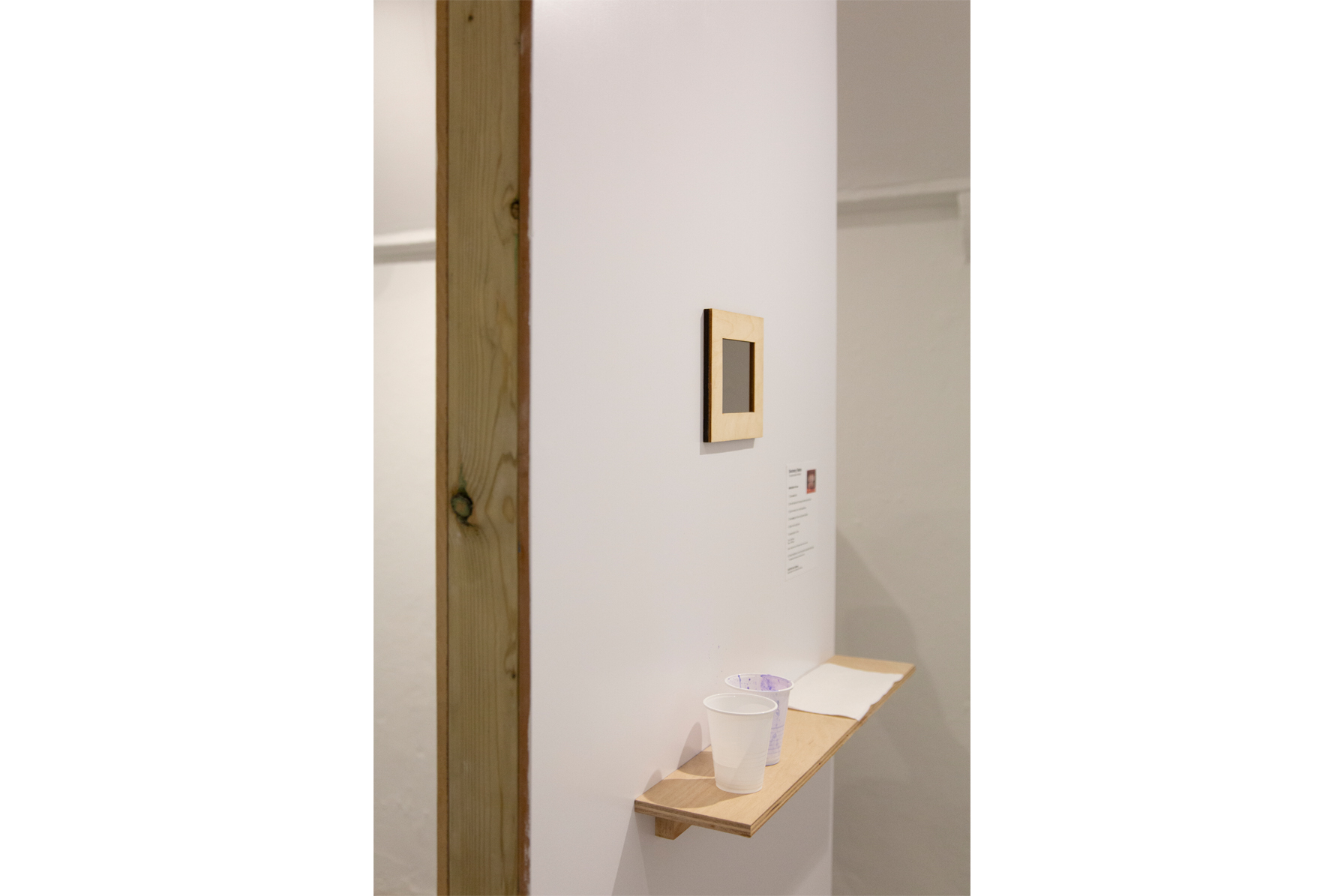 A participatory event facilitated by a delegated performer, participants use a
disclosing tablet to reveal plaque on their teeth in a semi-private booth.
Images from a one night show at the Dolphin Gallery, St. Johns College, Oxford.
Participant instructions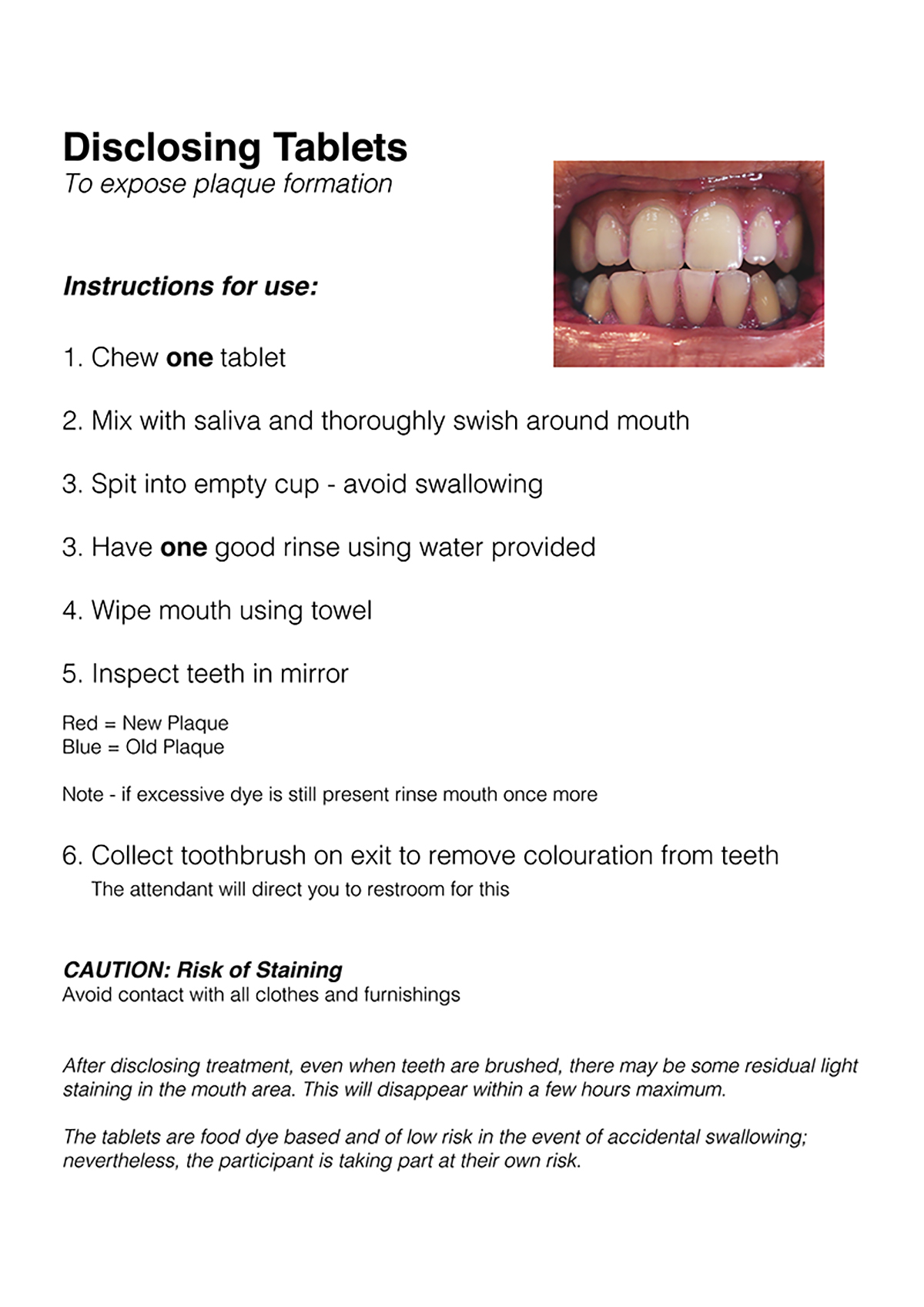 A one way mirror conceals a camera recording particpants teeth after treatment, to view the accompanying project dd-mm-yy click here.